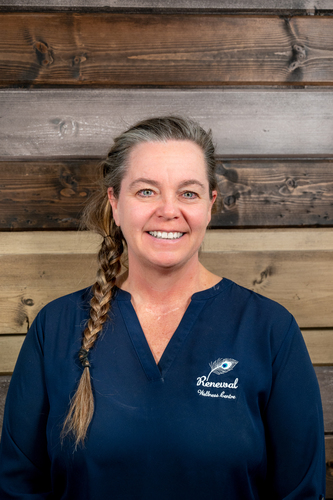 Kristine has achieved Honors and Distinction in both Manual Osteopath from National Manual Osteopathic College and her Advanced Clinical Massage Therapy from MaKami College, to give her 5000 hours of education. She is an active member of NMOS and CRMTA. She continues to study as she is a life-long learner.
She is trained in Osteo-articulation, Visceral Manipulation, Cranio-Sacral Therapy, Advanced Fascial Release, Advanced Neuromuscular Therapy, Myofascial Release & Myofascial Cupping, Orthopedic Assessment, Sports Massage, Therapeutic, & Deep Tissue Massage.
She treats conditions such as TMJD-Temporal-mandibular Joint Disfunction, Plantar Fasciitis, TOS-Thoracic Outlet Syndrome, CTS-Carpal Tunnel Syndrome, Shin-splints, Ringing ears, Migraines and Headaches or Digestive issues and will assist you with any rehabilitation from injury or surgery.
She also enjoys providing rejuvenating and soothing relaxation treatments such as Pre/Post Natal, Hot Stone, Swedish, and Spa Scrubs & Wraps that she creates for you personally.
In her spare time, you will always find Kristine in the mountains enjoying activities with her husband such as ski racing, downhill mountain biking, and running.
Kristine's belief is, "A healthy body needs help. Achieving balance starts with relief & correction of symptoms then strengthening of muscles followed by maintenance for overall health."
Kristine became a Manual Osteopath and a Registered Massage Therapist to provide the best whole body therapeutic healing for physical, mental & emotional stresses.
As a person who Is very active and has been through injury, disease, and loss, she realizes the importance of taking care of yourself. She turned to Osteo and massage for the benefits It provides inside and out.